Request Information
Our professional staff will assist you in planning a personalized, and memorable special event and wedding. Whether you and your guests are Lake Placid residents or are traveling from far away, we can help you make all the arrangements. Please contact us:
Rosette Press
Phone: 518-523-0538
Fax: 518-523-0575

Email: r.press(at)thewhitefacelodge.com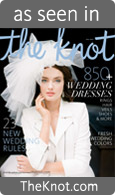 2016 Wedding Special!!   
Hold your dream wedding at the Whiteface Lodge in Lake Placid, NY through December 2016*...
And receive a FREE 3 day 2 night stay at the Luxury Oceanfront Fort Lauderdale Marriott Pompano Beach Resort & Spa!!!
*Select dates available, Food & Beverage Minimums apply